Badaling Great Wall The Wall is the symbol of the Chinese nation, it is full over twelve thousand years, is the world's greatest buildings. It was built during the Qin Shi Huang, after successive additions built, and now we can see almost all of the Great Wall built in Ming Dynasty. Ming Great Wall in Badaling Great Wall is the best preserved section is the most representative section of the essence of the Ming Dynasty Wall, this is a crucial point in the Great Wall Pass outpost, up to 1015 meters above sea level, difficult terrain, Chengguan strong, has always been contested. Boarded the Badaling Great Wall, Jimu Yuan Wang, hills, mountains north male Shen bold, panoramic view. Welcome to China for Guangzhou fair. HRC is pleasure to provide booking Guangzhou hotels, China Tour Guide and Indochina tour packages for you.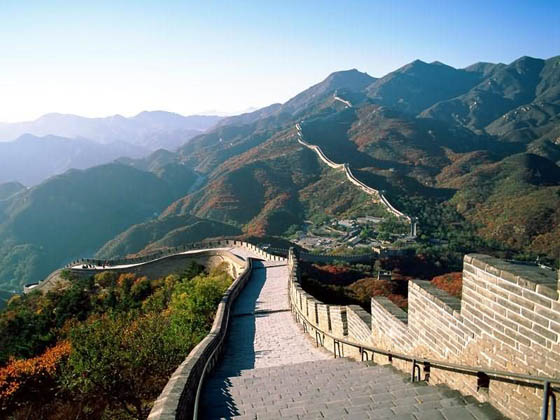 By mountains and the majestic Great Wall, the mountain is more dangerous because of the Great Wall. As early as 1961 by the State Council issued a national key cultural relics protection units. In 1988, the Badaling Great Wall by the United Nations as a world cultural heritage of mankind. In 1991, four spots in the country Top Ten Award, Badaling top of the list. Badaling Great Wall north of Beijing Yanqing County in the territory of more than 70 kilometers away from Beijing. Expressway and over mountains, 40 minutes drive from Beijing to reach. Here the Great Wall, such as the dragon is generally the twists and turns along the ridge between the mountains, beacon towers and fortresses clouds. 7.8 meters high wall, top width of 7.8 meters.
Since the Great Wall stretches across various provinces, the same goes for the best time to visit the site; the scenery from across the wall in different seasons is different and allows you to see the wonderful and vast landscape of China. In spring time, all the plants and trees are lush green with beautiful displays of the wall looking fresh in bright green colors. Spring time is always the best time to visit the Great Wall because the wall is not always crowded with tourists.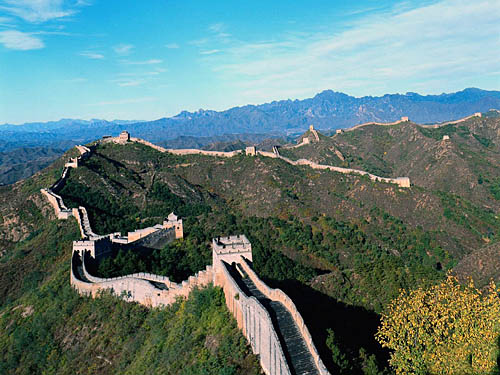 Badaling is by far the easiest section of the Great Wall to visit and you can get there by train, multiple bus lines, taxis, private cars and with tour groups. After many trips to different sections of the wall that involved multiple buses, taxis and hiking, the luxury of taking a train was irresistible.
The Great Wall of China is certainly an extraordinary marvel. If you go to Beijing, then you should not miss a trip to this beautiful place.