Save on your Canton Fair trip, but don't save what you also deserve – amenities, convenience, qualified service, city guide, etc… We GuangzhouHotel.com promises to be your trusted local friend to arrange a worry-free Canton Fair trip for you. We are right here at your service; and we believe that we would be your best accompany in Guangzhou, because We are Local; and We Know Guangzhou and Canton Fair Better Than Anyone!
Holiday Islands Hotel Guangzhou
Number of rooms: 201
District: Huadu
Address: Shan Qian Road, Shiling Town
Price From USD78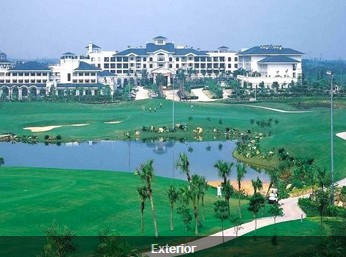 The 5 star Holiday Islands Hotel is a perfect resort for both business and holiday, especially featuring a 36-hole international golf course and with a location off the noisy downtown Guangzhou and near Qingyuan city, which is especially known for its hot springs and river drifting. The hotel is next to the Guangzhou – Qingyuan Expressway and close to the Baiyun International Airport.
Huashi Hotel Guangzhou
Number of rooms: 202
District: Tianhe
Address: 55 Zhongshan Avenue West
Price From USD65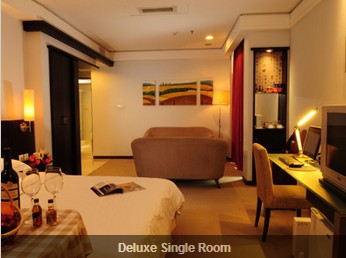 Huashi (GDH) Hotel is an economic 4-star business hotel invested by South China Normal University (called Huashi for short in Chinese). With an enviable 10-minute driving distance from Canton Fair Pazhou Complex, the hotel is among the best options for Canton Fair buyers. With regards to travelers of Guangzhou, the hotel also shows charm. It is at a stone's throw from the Bus Rapid Transit (BRT) stop (Normal University& Jinan University Stop), 2-minute driving from the next stop Gangding digital center and 10 minutes by bus to the Guangzhou East Railway Station. Besides, the hotel serves as the terminal station of Airport Express No.2B. Moreover, to the joy of visitors of famous universities in Guangzhou, the hotel is next to South China Normal University and Jinan University (Chi Nan University).
Yingshang Dragon Pearl Hotel Guangzhou
Number of rooms: 126
District: Tianhe
Address: No.91 Long Kou Xi Road
Price From USD28


The 3-star Dragon Pearl Hotel has everything businessmen expect in a business hotel. Fabulous location, comprehensive facilities, multiple choices of dining, entertainment and accommodation are all rolled into the hotel. It's merely 6 minutes walking from Metro station, 7 minutes driving from Guangzhou East Railway Station, 20 minutes from Canton Fair Pazhou Complex and 40 minutes from Baiyun International Airport.