Welcome to Guangzhou for Canton Fair!  During Canton Fair, Cantontradefair.com could offer:
Free Airport Pick-up to Downtown Hotels
Book Canton Fair Hotel Package, get FREE ticket for Pearl River Night Cruise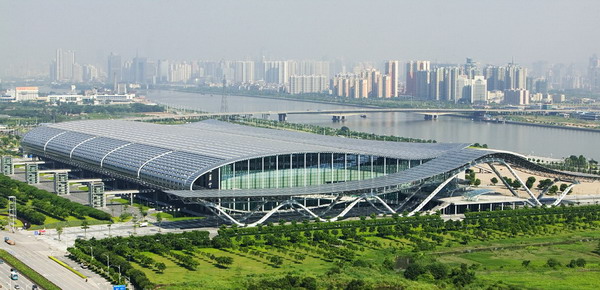 Visa
All visitors entering in China must ensure that they hold a required visa, as well as a passport with a validity of over 6 months. For inquiries please contact your nearest Chinese Embassy/Consulate. If you do not have an Invitation Letter of Canton Fair, you can contact us to apply for an invitation letter on our website.
Climate
Winter is short (January to March) while Summer (May to September) is hot, humid and rainy. Autumn and Spring are the best periods to visit China with temperatures between 20ºC to 25ºC.
Currency
Renminbi (RMB).The exchange rate between RMB and US is different from different time. Get latest information from the website. 1:6.2
Language Spoken
Mandarin and Cantonese are widely spoken. Mandarin and Cantonese are widely spoken.
Getting Around
Taxis are abundant and metered. Public transport are available (includes buses and mini-buses), but are often crowded.
Traffic
The traffic is very convenient in Guangzhou. IF you leave Guangzhou city fro Baiyun Airport, it will take you 50 minutes. If to Hong Kong, it will take 3 hours from Guangzhou city.
After Hours
Excellent Chinese cuisine and lively nightlife. Check out listings in daily newspapers.
Banks
Monday to Friday: 9:00 a.m.-6:00 p.m.
Saturday to Sunday: 9:00 a.m.-3:00 p.m.