Guangzhou Baiyun International Airport is situated in the northern Renhe Town, Baiyun District. It is now the largest, best equipped and most modernized civil air terminal in China. It is about 28 kilometers (17.4 miles) away from downtown of Guangzhou, covers an area of 15 square kilometers (about 5.8 square miles), including a 4E standard flight area, two runways and a terminal of 320 thousands square meters (about 79 acres). It has a flow volume of about 25 millions passengers per year and serves 24 hours a day. Its air routes from Guangzhou to over 100 domestic and international cities, including Beijing, Shanghai, Xian, Kunming, Chongqing, Haikou, Chengdu, Hangzhou, Guiyang, Ningbo and Lianyungang, etc. The direct international flights are to Singapore, Kuala Lumpur, Bangkok, Osaka, Seoul, Ho Chi Minh City, Hanoi, Tokyo, Jakarta, Taipei, Hong Kong, Sydney, Amsterdam, Frankfort and Paris, etc. Welcome to Guangzhou for Guangzhou fair 2013, During Canton Fair, Cantontradefair.com could offer:
Free Airport Pick-up to Downtown Hotels
Book Hotel Package, get FREE ticket for Pearl River Night Cruise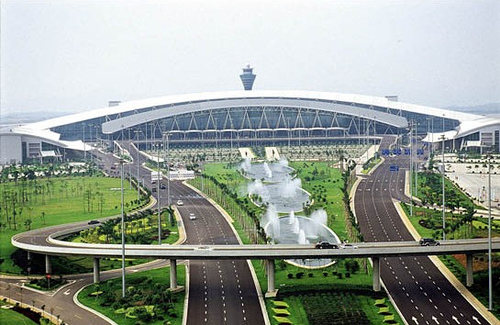 The Guangzhou Baiyun International Airport is located in the Guangdong Province in China. The airport is served by various prominent airline carriers and is well connected with the important cities of the world. The Guangzhou City in which this airport is located houses some of the most famous tourist attractions in the country. The city is a thriving hub and hosts many cultural and artistic events. The enormous parks and gardens in Guangzhou City are the must see places in the country. There are also many historical and cultural sites that represent the beauty and heritage of the ancient tradition of China. You can travel to these places and enjoy the ancient charm of China by hiring a car.
There are beautiful and splendid parks and gardens in the Guangzhou City that are fashioned according to the Chinese tradition and architecture. Some of the most famous among these are the Yuexiu Park, Dong Shanhu Park, LIwanhu Park, Yuntai Garden, South China Botanical Garden and many more.