Take the golden chance to visit Wuyuan(婺源) Village – the most beautiful village in China with its famous Rapeseed flower blooming season in late March till April each year. Welcome to China for Canton Trade fair, you may go to Wuyuan if you have time, HRC is pleasure to provide Guangzhou hotels booking and China tour guide for you.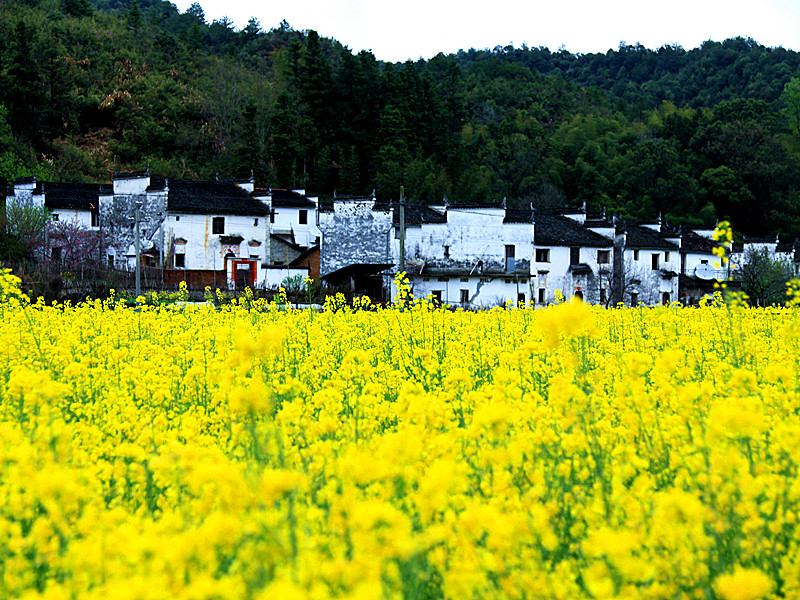 Wuyuan lies in the northeastern part of Jiangxi Province, on the boundary of Anhui and Zhejiang provinces. It is in the center of the golden triangle of Yellow Mountain, Lushan and Sanqing mountains, all famous mountains in the country. The flame of Wuyuan lies in its well preserved old villages and beautiful countryside. It has been crowned as one of the most beautiful old villages in China. During the Spring, the gorgeous, vast fields of yellow rapeseed flowers could be seen at their best across Wuyuan's countryside. So it attracts a lot of amateur and professional photographers every year.
Located to the north of Shangrao City, Wuyuan County,Jiangxi province is known as China's most beautiful countryside. It is one of the birthplaces of Huizhou culture. The main attraction in Wuyuan is the sea of rapeseed flowers, which extends as far as the eye can see. Besides its natural beauty, the county is also known for its glorious history. It has at least 50 old villages that have remained almost unchanged over the last century, including many former residences of some of China's top scholars, like Zhu Xi, a Confucian master from the Southern Song Dynasty (1127-1279), and Zhan Tianyou, China's first railway engineer.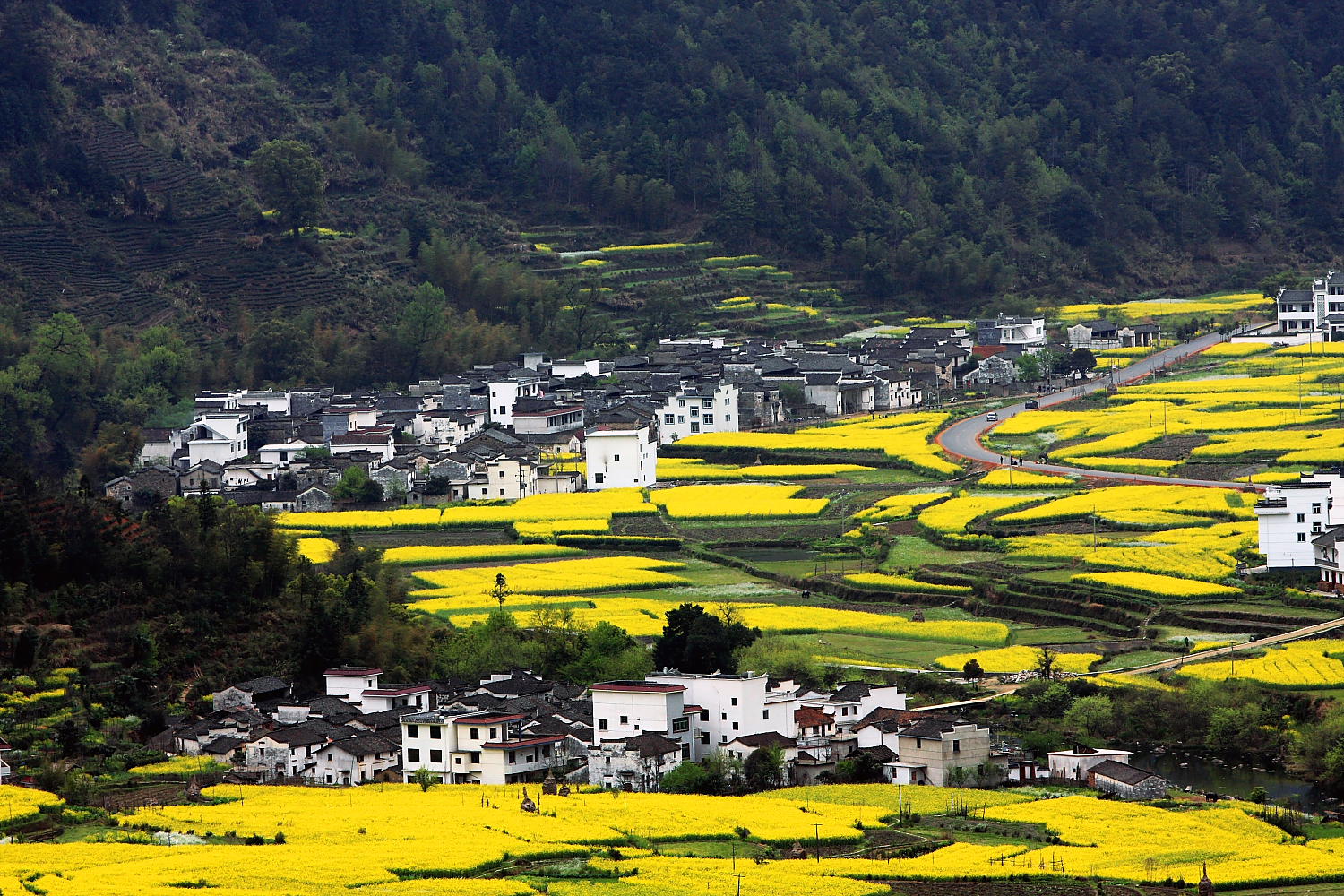 Cradled in the center of the "golden tourist triangle" (Huangshan Mountain, Lushan Mountain and Jingdezhen) in the northeast of Jiangxi Province and with nearly 82 percent of its land covered by trees, Wuyuan County is often called the "green pearl" of China. Wuyuan has been called  the "most beautiful countryside in China" and, in recent years, it has become a popular destination for ecotourism. In Wuyuan, there are several ancient villages with well-preserved buildings speckled across the rich, green farmland and forested, hilly landscape. The architecture offers visitors a picturesque view of typical Chinese countryside.