Zhujiang New Town is the area in Guangzhou, Guangdong, China, which is between Huangpu Avenue in the north and the Pearl River in the south, and between Guangzhou Avenue as the west and the South China Expressway the east. It includes business landmark buildings, namely Guangzhou Opera House, Guangzhou New Library, the new Guangdong Museum, the second Children's Palace, the Twin Towers and the new Canton Tower. It is planned to be the new central business district (CBD) of Guangzhou. Welcom to Guangzhou for Canton Fair 2013, Cantontradefair.com offers Canton fair hotels with big discount.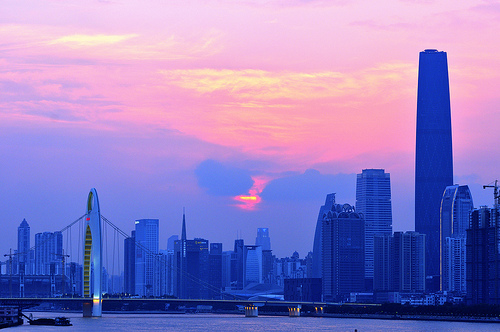 Zhujiang New Town covers an area of 6.5 square kilometers with a construction area of 14,960 thousand square meters. There are fourteen 20- to 40-hectare blocks inside the city designated by administrative block, residential block, financial and trading block, cultural activity block, and business and shopping blocks.
Sculpted bushes, seasonal flowers and quirky shaded benches await people out to catch the urban beauty of some of Guangzhou's most lauded modern architecture. Many of the city's highest-end hotels are located along this promenade, including the Grand Hyatt and the Ritz-Carlton. But the city's main building achievements are all perched on the banks of the river. The treasure-box-shaped Guangdong Provincial Museum, the Guangzhou Opera House designed by Zaha Hadid and the Guangzhou Library (still under construction at the time of writing) are all feathers in Guangzhou's architectural cap.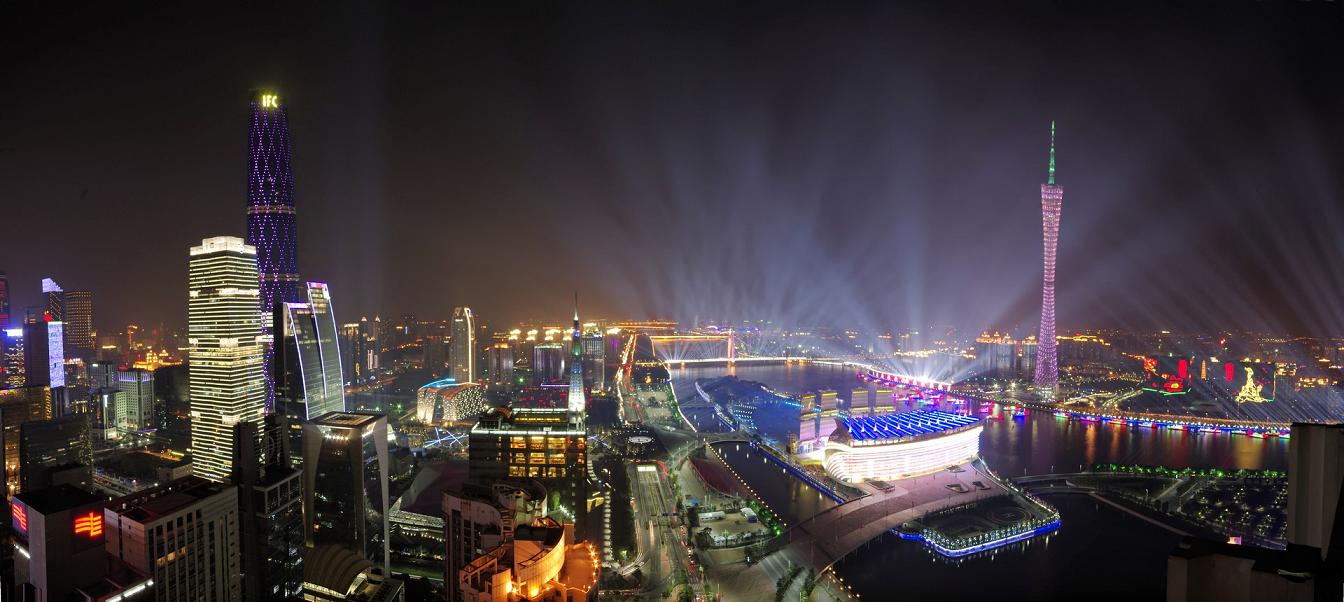 This is a fine place to view one of Guangzhou's other famous landmarks, the Canton Tower. The tower is across the river from Haixinsha Tourist Park, where the Asian Games' opening ceremony was held.
The Opera House is perhaps the most striking example of Guangzhou's confidence and competitiveness. The building is Zaha Hadid's first Opera House. The construction posed formidable engineering challenges, so all credit must go to the Chinese workers and engineers for completing such an incredible building. Hopefully, the Opera House will be able to attract international companies and artistes to perform regularly in Guangzhou.
Getting to Zhujiang New Town from Hong Kong is easy. Simply get the KTT trainfrom Hong Hom Station on the East Rail Line all the way to Guangzhou East Station. You go through passport control at Hong Hom and through Chinese Immigration in Guangzhou. The journey is pleasant and you get to glimpse a mix of urban and rural Guangdong life. From Guangzhou East Station, simply transfer to the Guangzhou Metro and get off at Zhujiang New Town Station.