GuangzhouHotel.com promises to be your trusted local friend to arrange a worry-free Canton Fair trip for you. We are right here at your service; and we believe that we would be your best accompany in Guangzhou, because We are Local; and We Know Guangzhou and Canton Fair Better Than Anyone!
Great Hotels: Handpicked in various considerations, price ranged from budget to deluxe, Hotel Packages for Greater Savings
FREE Extra Bonus: Canton Fair E-invitation Assistance, Airport Pick-up, Pearl River Cruise Tickets & 24/7 Personal Live Help…
Best Local Guide: How to get access to Canton Fair, where to find the best local restaurants, where to shop & where to have fun…
Jianguo Hotel Guangzhou
Number of rooms: 405
District: Tianhe
Address: No.172 Linhe Zhong Rd
Price From USD109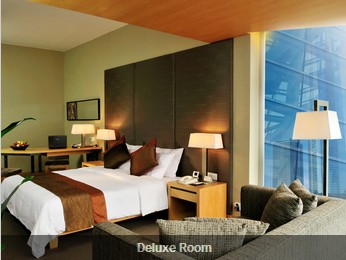 Jianguo Hotel is a 5-star business hotel in Guangzhou with apparent advantage of location. It is at a stone's throw to Guangzhou East Railway Station (2-minute walking) and holds the terminal of Line 1 and Line 3 of Guangzhou Metro Station at hand. Besides, to Canton Fair Pazhou Complex it only needs 25 minutes driving. The most thriving CBD of Guangzhou is nearby and hence the guests gain easy access to landmark buildings like CITIC Plaza, Tianhe Sports Center and Teemall to satisfy their business, shopping and leisure needs.
Vili International Hotel Guangzhou
Number of rooms: 160
District: Tianhe
Address: No. 167 Linhe Xi Road
Price From USD72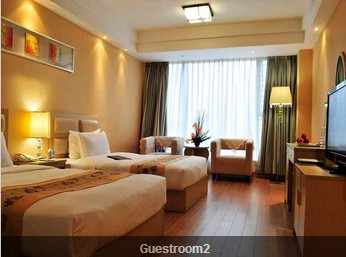 The 4-star VILI Hotel is situated in the flourishing central business area of Guangzhou, at a throne's throw to the Metro Station, Guangzhou East Railway Station, Time Square and CITIC Plaza. Moreover, the hotel is with a walking distance to the famous waterfall, one of Guangzhou Top Eight Sightseeing Spots.
Royal Garden Apartment Guangzhou
Number of rooms: 82
District: Haizhu
Address: No.12 Chigang Road
Price From USD62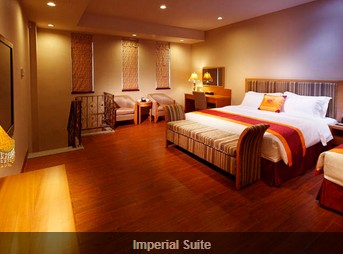 Royal Garden Apartment Guangzhou is the finest 4-star apartment hotel near Canton Tower, the new landmark of Guangzhou, and its heritage-inspired setting with traditional furniture styles, garden, park views, and sleek technology makes you just like at home.
With an area of 9000 square meters of green garden, it is a very rare garden and apartment hotel in Guangzhou downtown offering food and beverage, entertainment, leisure, accommodation and meeting functions. A total of 82 luxury rooms and suites are ready for service and each of them is well equipped and with internet access. Luxurious suites are designed for businessman additionally with a spacious work area.