The 113th Canton Fair opened here on Monday with the aim of boosting Chinese exports and promoting the integration of the country's economy with the world.
The opening comes amid China's economic slowdown but a 13.4 percent growth in foreign trade in the first quarter of the year.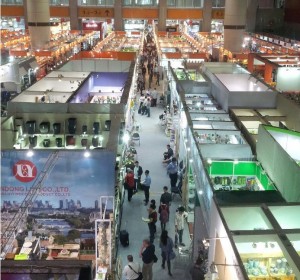 Nearly 25,000 companies, including 562 from 38 countries or regions such as the Republic of Korea and India, are attending the fair, China's largest.
Canton Fair, now named as China Import and Export Fair (CIEF), is one of the largest scale and highest level exhibit in China. Known as the barometer of China's foreign trade, the biannual event draws about 200,000 oversea visitors and 300,000 mainland exhibitors to Guangzhou every time. The huge demand for hotel rooms drives the room rates to double or triple during the Fair. Therefore, it's necessary to plan on which area to stay in advance.
The Canton Fair has been held in the Pazhou complex since 2008. This living near the Pazhou complex will save you a lot of time on commuting between your hotels and the Fair. But since Pazhou is in the suburb of Guangzhou, you will have to take a long drive to the downtown.