Guangzhou Changlong Holiday Resort is located in Dashijie Street in Fanyu District. It is a comprehensive entertainment park integrating sightseeing, accommodation, dining and entertainment. It contains Changlong Happy World, Changlong Water Paradise, Chimelong International Circus, Xiangjiang Sarafi Park, Guangzhou Crocodile Park and Chimelong Golf Center.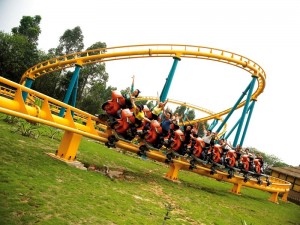 Chimelong Paradise is one of the theme parks owned by the Chimelong Group. With an investment of over 2 million RMB, it offers wonderful ride experiences, thrilling stunt shows and top parades, as well as high level intergrated service, with the aim of being the best theme park in the world. The Canton fair 2013 will be helded in Guangzhou, maybe you can go to the Chimelong Paradise to enjoy the exciting life if you have a time.
Opened in 2006, its designs and techniques are ranked on top in the world. Eight of its items are reputed as the best in Asia and the world. The uprightness roller coaster is named as the top one roller coaster in the world; the 10-looped roller coaster is recorded in Guiness Book; the Motor roller coaster is the first in the east; the U-shaped slide board is also the largest in Asia; it also stages the world's largest water stunt show with an international cast of top stunt men and women. There are rides to scare even the biggest thrill seekers, an indoor Childrens ride entertainment area the largest of its kind in China, and a water world section where you are guaranteed to get wet. Chimelong Paradise is a nice place for young people to enjoy the exciting life; it is also a place for families to have fun!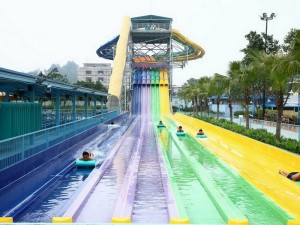 Hot sun hangs in the sky, when you need water splashes to stimulate your passion and play with the sunshine! Chimelong Paradise promotes the brand-new pleasant patrolling travel with flying splash as the largest patrolling travel of theme park in China, with every detail planned and created by the performance teams from home and abroad. It consists of different theme formations and theme floats, when hundreds of beautiful girl and handsome boy performers will have a zero-distance carnival with you, creating the colorful and surprising funs and pleasures, and making happiness fly in the sky. During the parade, the performers will splash water with the tourists to one another, when the water splashes here and there, bringing the coolness to the sky. This is surely an agreeable pleasure in such hot summer.