Ran Wuhu, along the Sichuan-Tibet Highway to the wooden bar not far from town line, which means "with the body packing of the Lake", the legendary head of buffalo lake, Lake head of cattle there, they struggle against each other, into the mountains after death The two-phase Hill Ran Wuhu is the folder. The lake is a typical orogeny formed by the side of the lake stop, in hi Mara Hill, nyainqentanglha Hill and Hill's cross hit on the Department. Ran Wuhu static and is known of the blue, the lake rarely see litter all sorts of things, Lake view week varies. Ran Wuhu color is very rich in grassland, forests, autumn leaves, and white water birds and shore of Lake shoal of colorful pebbles, fresh as reflected mirror.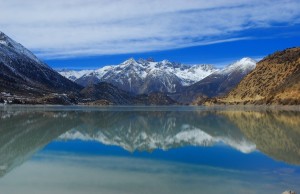 Also, tourists like it in Tibet tour. More information about China tour in chinatourguide.com.
Nestled in the Village of Ran around the southwest corner of Baxoi of Chamdo prefecture, 90km from the Baima Town(neighboring the Nyingchi Prefecture), Ranwu, also Ranwok, is a tiny town known for the crystal-clear and tranquil Ranwu Lake, the largest in southeast of Tibet.
The Ranwu lake, 3,800m above the sea level, has a water area of 22sqkm. The 2 main parts of turquoise water linked by a small stream. It is the main supply of Palong Tsangpo, a branch of The Yarlong Tsangpo River.Ranwu Lake,Chamdo,Tibet.
Ranwu Lake is surrounded by mountains covered with snow. These mountains supply water for Ranwu Lake. The lake has been an important source of Parlung Zangbo River – an important tributary of Yarlung Zangbo River.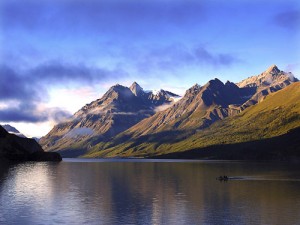 There is a large meadow on the lakeshore of Ranwu Lake. It forms an amazing natural picture with the clean water and the snow-capped mountains. The lake stretches more than 10 kilometers toward the west and shrinks into a narrow river valley. The color of the water changes with the season and presents different landscapes. There are numerous rocks and small islands act as decorations of Ranwu Lake. Tourists would feel like in a dreamlike spot and would be slaves of the beautiful landscapes.