Potala Palace is known as the highest palace in the world and one of the most famous architectural works in the world. Standing on the Red Hill of Lhasa, the Potala Palace is a treasure house of Tibetan history, religion, culture, and art. The palace, well worth visiting for its artistic value, historic purposes, and cultural awareness, has been regarded as the No. 1 must-see attraction in Tibet.
The Potala Palace is made of two main parts, easily distinguished by their color: the Red Palace and White Palace. The two are joined by a smaller, yellow-painted structure that houses the sacred banners hung on the exterior for the New Year festivals. The rooms inside the palace are identified by numbers as well as names. Interesting in Potala Palace Tour? HRC is pleased to offer great service to build a unique China tour for you.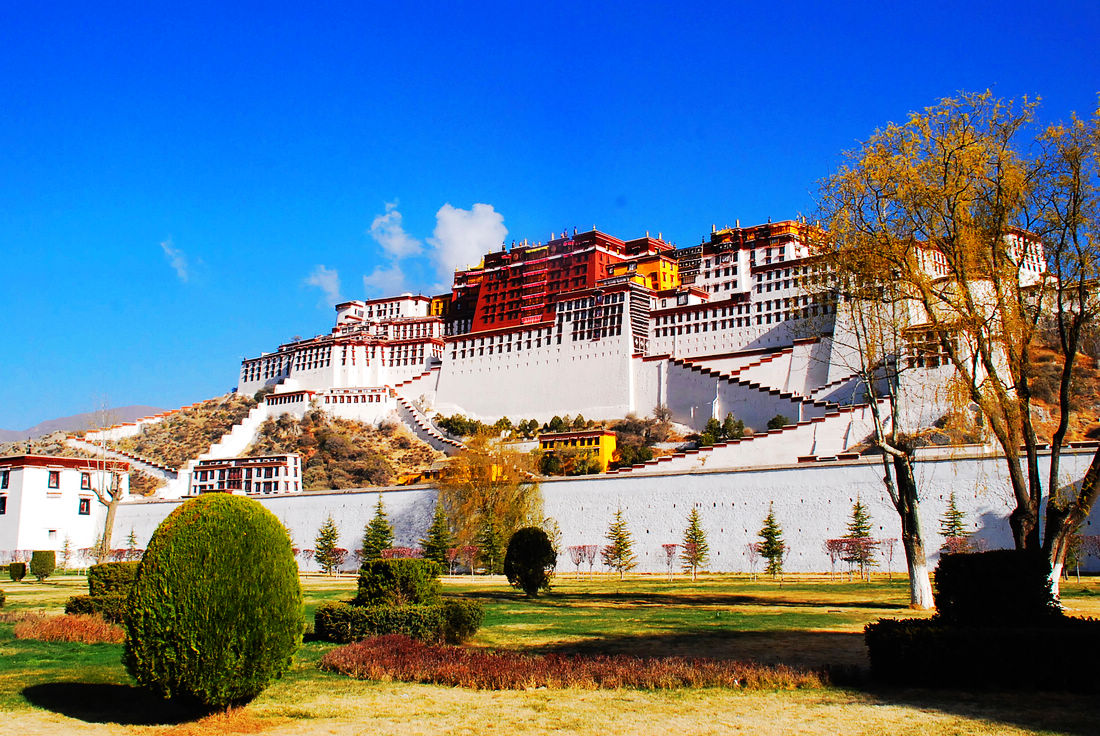 The heart of the complex is the Red Palace (Potrang Marpo), painted a deep red and used primarily for religious purposes. Richly decorated with painting, jewelled work, carving and other ornament, it contains several shrines and the tombs of eight past Dalai Lamas. Before the tombs are precious votive offerings, including a pagoda made of 200,000 pearls.
Potala Palace has other annexes including the School of Buddhist Logic, the seminary, the printing House, gardens, courtyards and even the jail. For more than 300 years, It has treasured many culture relics such as murals, stupas, statues, thangkas, and rare sutras.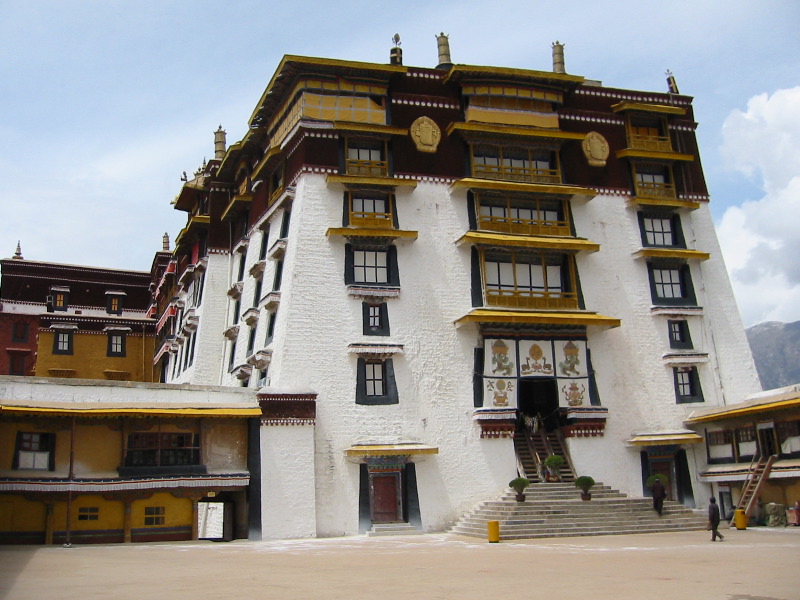 Potala altitude is 3750 m above, the plain people should pay attention to prevent altitude sickness when to the Potala Palace, always well prepared is always right. There are two general methods suitable for two types of people for the prevention of altitude sickness in Tibet, one is relatively ample preparation time, you can start taking two weeks altitude medicine before Tibet, the other is coming into the possession of the short-term, without sufficient preparation time, you would have to choose fast-acting medicine, you can take it when arriving Tibet or the occurrence of altitude sickness in Tibet, two types of products can be freely combined, easy to deal with altitude sickness.