The Canton Fair is China's largest trade fair. Buyers from all over the world flock to Guangzhou, Guangdong to attend this bi-annual event. The fair boasts an enormous selection of suppliers from dozens of industries. Last session had over 24,000 exhibitors and over 200,000 overseas buyers. For overseas buyers sourcing in China, this is excellent starting point in your trip to China. The Fair takes place every Spring and Autumn. Each session is split into 3 phases.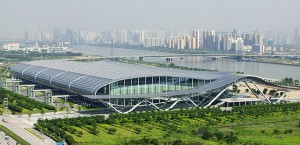 Canton Fair is the essential platform for the development of customer. A nationwide professional foreign trade companies and factories to participate in the annual Canton Fair regarded as an important task, not only because of the many guests, but also because it is the showcase of the company, the enterprise strength of the good image and strong platform .Canton Fair, there are many manufacturers participating, they receive foreign businessmen also expressed the hope of more cooperation in foreign trade companies, so they often distribute business cards, and even samples of the sample delivery. Therefore, companies can find some good producers.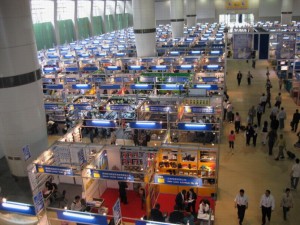 At the same time, trade fairs allow companies to use complete range of marketing tools that they have at their disposal. Instruments that promote sales – known as the marketing mix – related to product, price, distribution and communication policy. When a company participates in a trade fair, all of these areas are simultaneously activated and focused on specific target groups.