Lingnan Impression Park is a kind of open air museum to learn more about the roots of modern Guangzhou and its cultural background. Lingnan Impression Park is a scenic spot dedicated to showcasing Lingnan architecture and culture. Welcome to China for Canton Trade fair. HRC is pleasure to provide booking Guangzhou hotels, China Tour Guide and Indochina tour packages for you.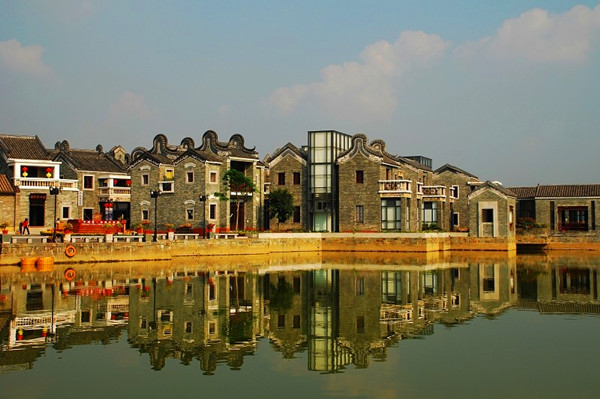 Cited the the Lingnan impression Park is located in Guangzhou University City south of the original training in the streams of the region, the total area of 16.5 hectares, sightseeing, leisure, entertainment, accommodation, dining, shopping, the experience of the Lingnan local customs and Lingnan folk culture tourist attractions.
The Lingnan impression Park rely on natural geographical advantages and the original training streams deep Lingnan folk customs and culture, and the pleasure of a melt of Culture and Tourism, fun, food and drink, leisure shopping, wonderful performing arts in one of the large-scale leisure and cultural tourist attractions. The streets of distinctive the Lingnan impression Park, ancestral halls, houses and shops, full of the traditional culture of Lingnan.
Visitors can meander in and out of traditional alleyways, learn about the area's history and culture, visit temples or indulge in traditional drinks and snacks. You can also observe craftsmen producing arts and crafts, or slip into traditional robes and get your photo taken. While it's a little touristy, the park is a great place for first-time visitors to learn and appreciate south China's unique cultural heritage.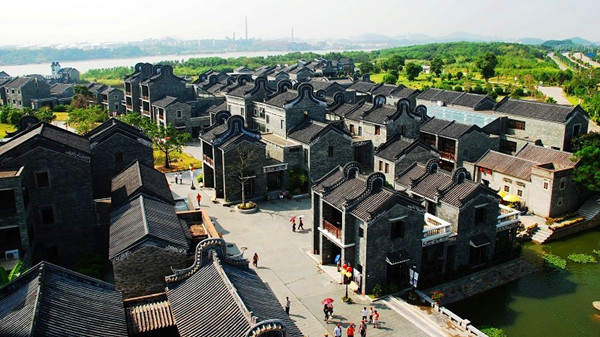 Worthwhile attraction for those interested in the Guangzhou culture and arts. This park is filled with beautiful traditional buildings that are worth exploring. Scenic highlight native Lingnan culture and rural landscape, restoration of the Lingnan civil prosperous life scene, to adapt to the booming cities around the tourism trend of increasing people's lives, to meet the modern city residents growing cultural quest, Fanggu the beautiful, reverted to the travel needs of pastoral culture and Tourism of the Lingnan architectural integrity, deep folk culture, the idyllic village folk customs, culture traceable financial, tourism, rural vacation, leisure and entertainment functions as one of Grand View Garden. For modern people to understand the window of the ancient culture of Lingnan Lingnan recollection of the fertile soil of the the traceability local culture, outsiders a short period of time Lingnan culture of the classroom to meet the wish of the majority of visitors a day to understand the ancient culture of Lingnan Folk Millennium.