The former site of Generalissimo's Mansion lies in No.18 Dongsha Street, Fangzhi Road, Haizhu District, Guangzhou. It was originally the Guangzhou Cement Factory that was set up in the Qing Dynasty in 1907 and was named the Generalissimo's Mansion because Dr. Sun Yat-sen established democratic revolutionary government twice in 1917 and 1923 respectively. In Nov, 1996 the State Council announced it as the national protected key relic. In October, 2003 it was listed as one of the patriotism education based in Guangzhou. Welcome to China for Guangzhou fair. HRC is pleasure to provide booking hotels in Guangzhou, China Tour Guide and Indochina tour packages for you.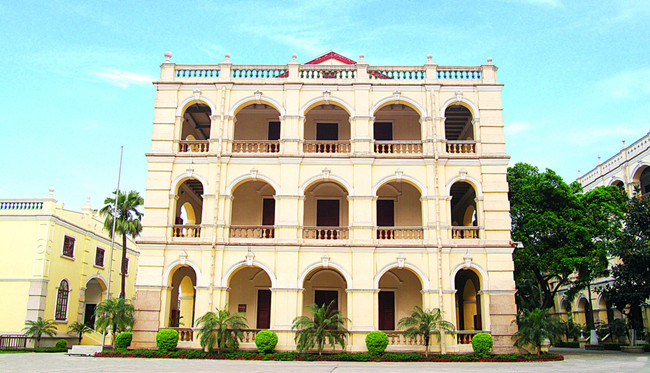 Memorial Museum of Generalissimo Sun Yat-Sen's Mansion was originally the site of Cement Factory of Guangzhou set up in the Qing Dynasty in 1907. It was renamed as the Mansion of Generalissimo because Dr. Sun Yat-Sen established democratic revolutionary political powers right in this place in 1917 and in 1923 respectively. In 1996, the State Council announced that it was one of the key historical relics under state protection. In October,1998,Memorial Museum of the Generalissimo Sun Yat-Sen's Mansion was completely renovated on the original site. It was listed as one of the Patriotism Education Bases in Guangzhou in 2003.
It was funded and built by the people of Guangzhou and overseas Chinese in memory of Sun Yat-sen, a great revolutionary forerunner in China. It was designed by Mr. Lv Yanzhi, a great architect of China. It is located in the original presidential office of Sun Yat-sen and covers an area of six hectares. The construction started in 1929 and was finished in 1931. It is one of the most iconic buildings in Guangzhou and a model for the perfect combination of the Chinese architectural style and western architectural structure. The main body of the hall is an octagonal building made of steel frame with reinforced concrete framework measuring 52 meters tall and occupying an area of 12,000 m2. In all four directions of the roof with sapphire blue glaze tiles sits a saddle rooftop with an octagonal pointed roof. The construction space spans as wide as 71 meters in the absence of a single pillar, thanks to the designer's ingenious application of the architectural mechanics and structural combination of steel framework and ferroconcrete. It is indeed a magnificent and outstanding construction in the history of architecture.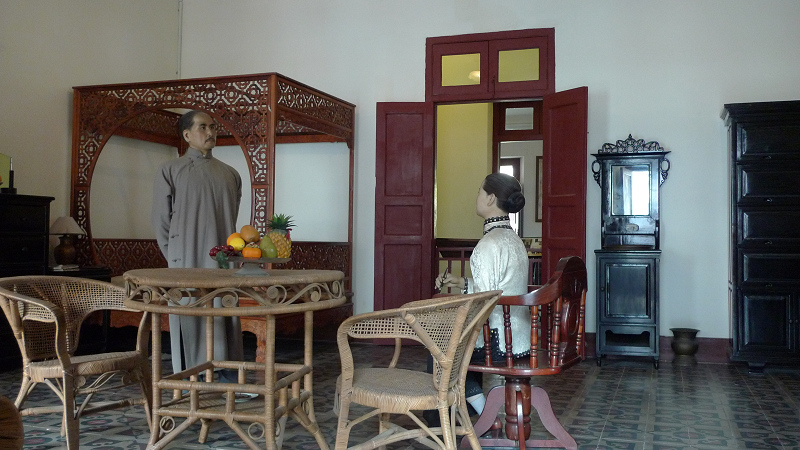 With a total area of 8,020 square meters, the museum is comprised of two main Western-style buildings (designed by Australian architect Arthur W. Purnell) in the south and north, a square in the west, and a gate tower. Exhibits include photos and archives about Sun's three regimes established in Guangzhou, along with his biography. Historical and art exhibits are also displayed regularly.
Transportation:
Metro: Take metro line 2 to Shi Ergong Station (the Second Workers Cultural Palace), and then take a taxi.
Bus: take Bus No. 8, 11, 121, 131, 182 or 248 and get off at the binjianglu bus stop; take Bus No. 65, 76, 112, 129, 220, 264, 285 or 299,551 and get off at jiangwanqiaonnan bus stop
Boat: take the boat and disembark at the Generalissimo Mansion pier or fangzhi pier