Foshan China is one of the most fascinating cities in Asia for fine arts and crafts. Foshan is arguably the world's top spot for pottery and ceramics. Choose from enormous ceramic vases, statues, large and small figures, and get some of the best quality at the lowest prices. Many of these shops have been owned by the same families for multiple generations over hundreds of years. The Nanfeng Ancient Kiln is protected by the State as a living cultural relic: it has continued to produce earthenware for 500 years, a feat which has earned it a place in the Guinness Book of Records. Welcome to China for Canton Trade Fair. HRC is pleased to offer cheap Guangzhou hotels booking in Cantontradefair.com, and we also provide great service in China tours for you.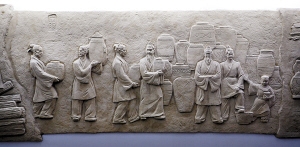 According to historical documents, Foshan City became a ceramics base during the Tang (618-907) and Song Dynasties (960-1279). In the Ming (1368-1644) and Qing Dynasties (1644-1911), the ceramics were highly developed and the pottery of Shiwan Town won a national fame. The 'Dragon Kiln' played a dominant role among the kilns of Shiwan Town. Such a kiln is always built against a hill and winds its way along the slope, resembling a gigantic dragon. Now the Nanfeng Kiln is the most ancient one of the three existing Dragon Kilns.
Nanfeng Ancient Kiln Resort is very well preserved even though it still continues to produce pottery. It is considered to be a very rare live cultural relic. The Nanfeng Ancient Kiln's mouth faces towards South. At the end of this kiln are large banyan trees that provide excellent shade. There is always cool breeze flowing during the summers because of which the kiln got its name of Nanfeng, meaning south wind. Even thought the land is quite infertile and the temperatures are quite high, the banyan tree here has managed to survive for over 400 years.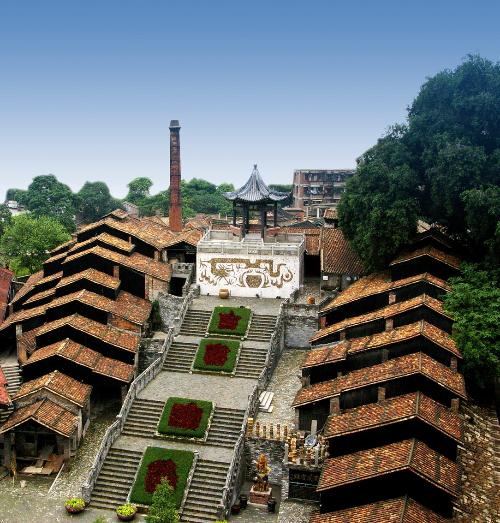 Developing as a top attraction in Foshan, Ancient Nanfeng Kiln site will help travelers to get deep touch with Shiwan pottery culture. During the sightseeing tour, visitors can experience pottery making course. Besides, tourists to the kiln can make pottery by themselves with the assistance of professional workers. You can choose desired types and design distinctive patterns, making it a unique household decoration. If you want to buy some souvenirs, the pottery of Shiwan Town should not be missed.