The Chinese Import & Export and Commodities Fair, also known as the Canton Fair, is held twice a year in Spring and Autumn. It is China's largest trade Fair of the highest level, of the most complete varieties and of the largest attendance and business turnover. Preserving its traditions, the Fair is a comprehensive and multi-functional event of international importance.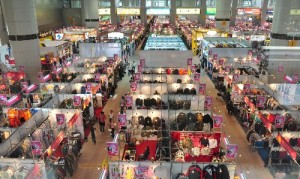 1957, the first China Canton Fair began at the spring. Only 13 trading delegations from 19 countries (or region) were represented in this Canton Fair, and over ten thousand products were exhibited there. The major buyers were from Hong Kong, Macao, and Singapore.
Trade shows are a great way to meet manufacturers, touch and feel their products first hand, and place orders on the spot. Traveling to trade shows is a significant investment, but you can deduct the cost of your trip from the business. Trade shows are excellent for networking and learning from others in your industry.
At the Canton Fair, we help our attendants all along the way to make their visit as easy as possible, including assistance with visa registration, help setting up meetings beforehand, finding accommodation and even entertainment. Business travel can be a chore, but we are always trying to find new ways to make your visit to China easy and enjoyable, while letting you get back home to your loved ones as soon as possible.