Yuanxiao Festival is on the 15th day of the first Chinese lunar month.  It is part of and the last day of the Spring Festival.  In the old days, people began preparing for the Spring Festival about 20 days before.  However, the Yuanxiao Festival marks the end of the New Year celebrations.  And after the Yuanxiao Festival, everything returns to normal. Welcome to China, HRC is pleasure to provide Guangzhou hotels booking and China tour guide for you.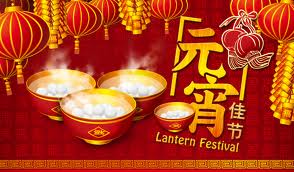 Yuanxiao, also called tangyuan, is a dumpling ball made of sticky rice flour stuffed with different fillings. Eating yuanxiao has become an essential part of the festival. The methods for making Yuanxiao differ by region and fillings include sugar, rose petals, sesame, sweetened bean paste, and jujube paste. Some do not have fillings. Because tangyuan can be boiled, fried or steamed, and each has a unique taste, it is very popular. Yuanxiao is round in shape so it is endowed with the meaning of reunion, harmony and happiness. During the night of the festival, family members sit together to taste yuanxiao and appreciate the full moon.
The biggest attraction on Lantern Festival is the sea of lanterns in every conceivable size and shape. Chinese started to celebrate the Lantern Festival since the Han Dynasty (206BC-221AD), and then it became popular during the Tang and Song dynasties. This is a festival for people to have fun. On the night, people go to streets with a variety of lanterns under the full moon, watching Lion or Dragon Dance, playing Chinese riddles and games, enjoying the typical food called Yuan Xiao and setting off firecrackers. There is really a lot of fun for the young and the old.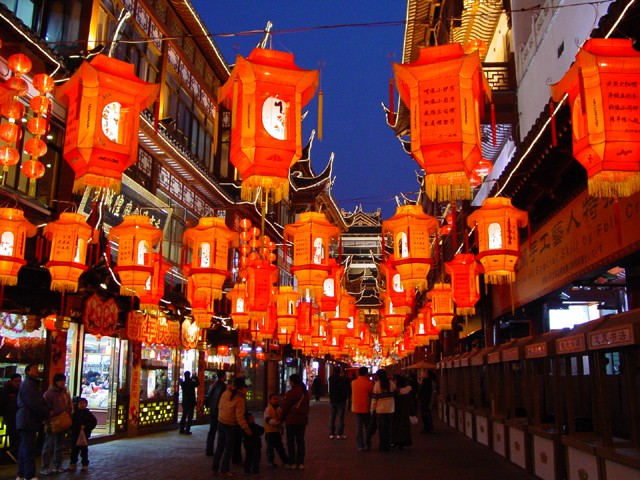 Of course, for Lantern Festival, the displaying of lanterns is a major event at night. In the moonlight, lanterns with various colors, shapes, and sizes are hung in the streets. People walk at a leisurely pace, and appreciate the creativity of diverse lanterns. Children carry self-made or bought paper lanterns, and have fun with their family. "Guessing lantern riddles" is an essential part for lantern watching. The puzzles or riddles were written on a piece of paper and posted on the lanterns. If one can solve that puzzles, a little gift would be given.