Home of the Guangzhou Symphony Orchestra, Xinghai Concert Hall puts on an amazing array of concerts featuring national and international performers. Next to the Guangzhou Museum of Art, the concert hall is surrounded by a fantastic sculpture garden.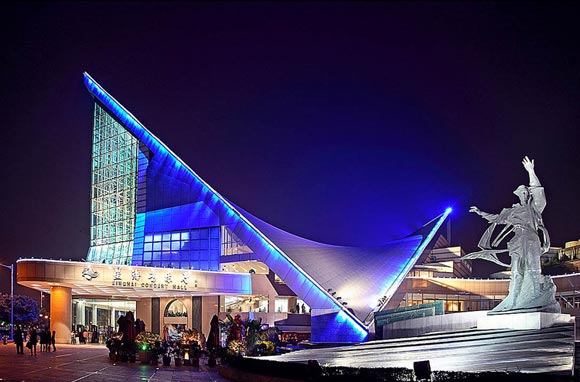 The Concert Hall comprises of one 1009 seat Symphony Hall and one 500 seat Chamber Music Hall. In addition, there are other facilities such as the music exhibition center, multi-purpose conference room, rehearsal halls and piano practice rooms. The Xinghai Concert Hall has not only become a 1st class music hall in China, it is also an important performance venue for the Xinghai Conservatory of Music's various musical courses and arts.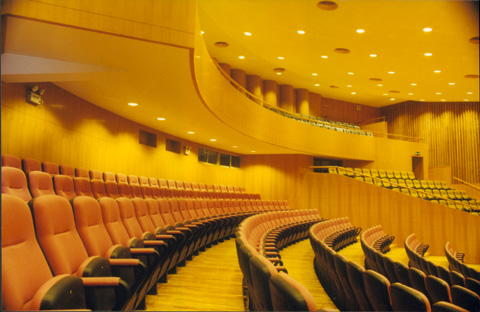 The hyperbolic paraboloids shell forms the unique shape of the concert hall. The pyramid-shaped glass wall on the facade shows the brilliantly sacred and enthusiastic artistic flavor of symphonies. The spacious platform and the slope surrounding a pool, etc. make the construction harmonious with the Linjiang Arts Center Square.