The Western Han Nanyue King's Tomb Museum is situated on the Jiefang North Road of Guangzhou, on the Xianggang Hill which is to the west of Yuexiu Park. The tomb is so far the largest color-painting stone tomb of Southern China. The Tomb was buried 20 meters (65.6 feet) below the Xianggang Hill and there are seven chambers. It was discovered in June 1983 and has been considered as one of the five top archaeological discoveries of China during these years. Welcom to The Western Han Nanyue King's Tomb Museum when you come to Guangzhou for Canton trade fair. Cantontradefair.com offers Canton fair hotels with big discount.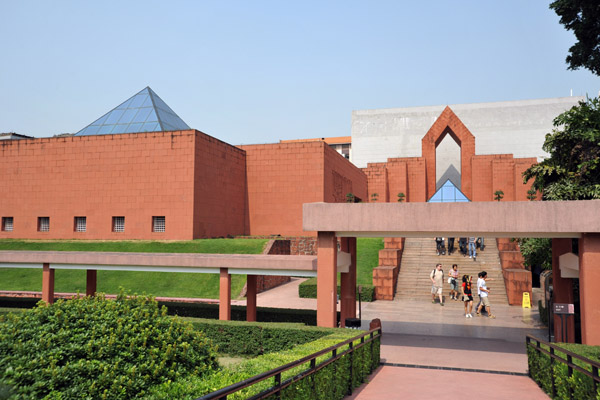 The tomb of Zhao Mei is well hidden, thanks to its being located 20 meters under the Xianggang Hill. It was during an excavation in 1983 that the place came into light. It has seven chambers, and its stone walls are decorated by various colored murals. It took about 750 stones to build the mausoleum that occupies a 14,000 square meter space. But these wall drawings are not all; you will also find more than 1000 relics and artifacts inside the tomb. The most famous of these are made in terra cotta, while you will also find a few made of bronze. The bronze items include serial bells – about three sets, 36 mirrors, and 36 vessels. These bronze vessels were used in the funeral along with jade garments. There are three seals made of gold in the tomb. The terra cotta pieces represent the Nanyue Culture or the Yue Culture of Southern China.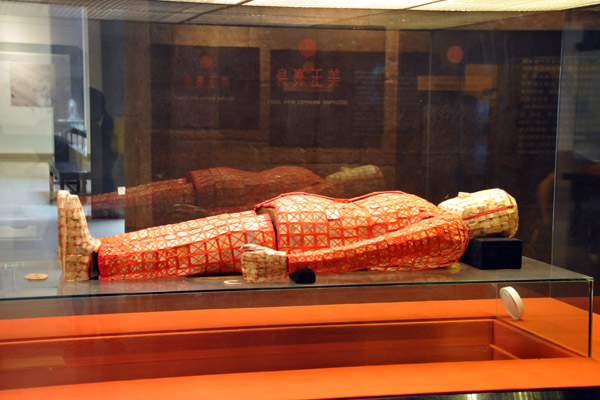 A silk-jade garment made up of 2,291 pieces of jade is the spotlight of the mausoleum. It is acknowledged that jade garments with pieces connected by gold, silver, or copper are not uncommon. But this garment is unique for its jade pieces connected by silk which makes it the only one of its kind in the world. Nor are historical records available to verify other jade garments connected by silk thread. In addition, the style of buttons down the front is unique among unearthed jade garments. This silk-sewn-jade garment shows the early development of jade garments as well as development of the Nanyue culture.