Wat Phra That Doi Suthep  is a Theravada Buddhist temple in Chiang Mai Province, Thailand. The temple is often referred to as "Doi Suthep" although this is actually the name of the mountain it is located on. The temple is located 15 kilometres (9.3 mi) from the city of Chiang Mai and is a sacred site to many Thai people. From the temple, impressive views of Chiang Mai can be seen and it remains a popular destination for tourists. Not only is it an impressive temple, but it's also perched high on the side of a mountain — Doi Suthep, so it offers great views of the city of Chiang Mai below. HRC is pleased to offer great service China tour or Indochina tour for you.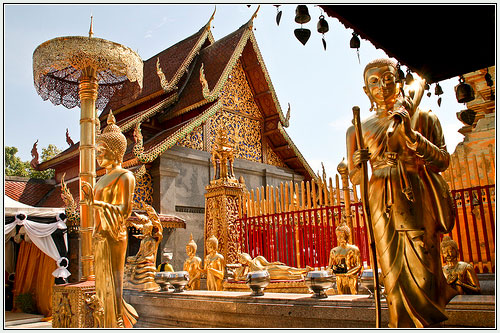 Wat PhraThat Doi Suthep is probably Chiang Mai's most important site for visitors, and certainly its most visible. Wat Phra Borommathat Doi Suthep nestles into the side of Doi Suthep some 3,000 feet above sea level amongst some of the most picturesque scenery you are likely to encounter. Built by King Gue-Na in 1383, the temple houses a large copper-plate Chedi (twenty-two meters high) that is covered in gold and contains holy relics of the Lord Buddha.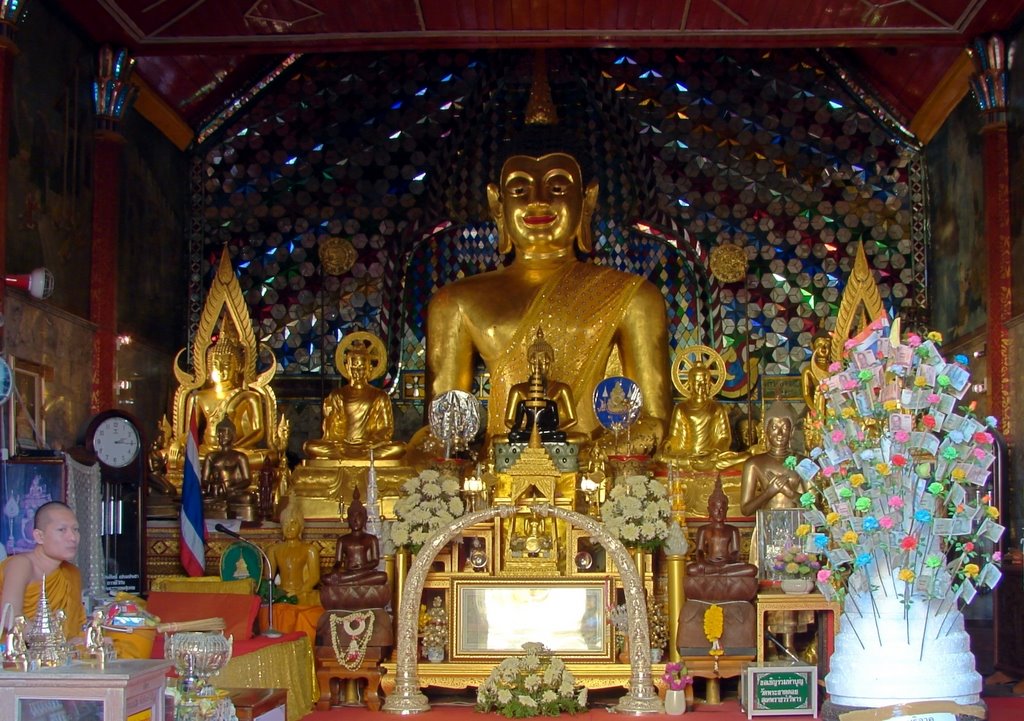 With origins dating back to 1386, Wat Phra that Doi Suthep is a sacred site for many Thai Buddhists and is filled with ancient murals and sculptures. Some of these religious icons are captured in iReporter Marie Sager's photos, featured in the gallery above. The temple is part of Doi Suthep National Park, a richly forested area supporting some 330 species of birds. The park also includes Phuping Palace and Mon Tha Than Falls, the later believed by some to contain evil spirits.
The temple is split into lower and upper terraces. To enter the upper terrace where a dazzling gold chedi is housed, you must remove your shoes and be modestly dressed, covering shoulders and knees, wraps are provided if needed.