Keyuan Garden is one of the four famous gardens of Qing Dynasty (1644-1911) in Guangdong Province. The Canton Fair will be held in October, Welcome to Keyuan Garden when you come to Guangzhou for the Canton Fair 2013.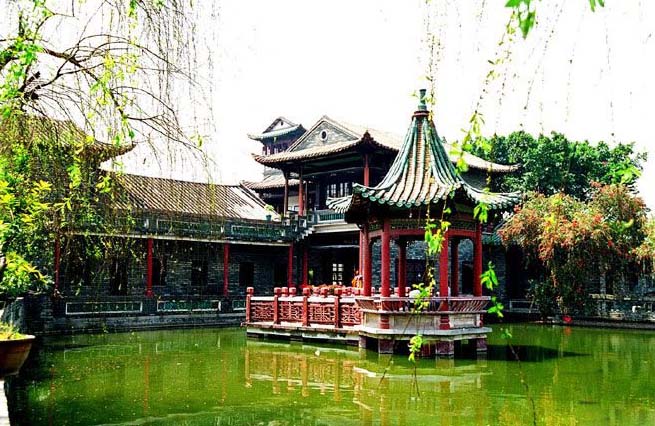 With its perfectly manicured gardens, winding paths, pavilions and kiosks, Keyuan Garden is simply divine. Built by Zhang Jingxiu in 1850, it is one of the four famous gardens of the Qing dynasty in Guangdong province and is landscaped into a triangular-shape complete with blue bricks. All features of the garden—hills, lakes, buildings, trees and plants—blend harmoniously with the surroundings and a series of paths extend in all directions. The garden is now under state protection as a national cultural treasure.
Aside from enjoying the serenity that the peaceful environment brings, it is also a great thing to go for a leisurely walk around the garden. The Dongguan Ke Garden showcases not only different types of plants and flowers. This is a good site to see various structures which still follow the traditional architecture from ancient China.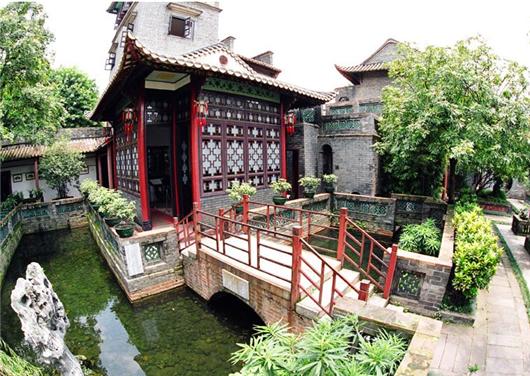 Covering an area of 2,200 square meters, the garden has dozens of traditional buildings in it, as well as pavilions, pools, and bridges. It is divided into four parts, including three building groups and one yard. The three building groups are located in the southeast, west, and north of the garden, respectively. The yard is in the middle. You can also walk along the corridor around the yard, through which you will find all the scenes of the garden.