Guanshanyue Art Museum is  founded in January 1995, it is located in the Futian District, according to the North's scenic Lotus Hill, south of the municipal square, a beautiful environment, convenient transportation, building unique, simple and elegant color, with the Shenzhen Concert Hall, the central library, Children's Palace and Shenzhen Radio and TV Center large-scale cultural facilities together constitute the beautiful cultural landscape in Shenzhen. Welcome to China for Canton trade fair. We are pleased to offer cheap Guangzhou hotels booking in Cantontradefair.com, and we also provide great service in China tours for you.


Mr. Guan Shanyue, the prestigious artist, educator and master of Lingnan School, paid much attention to art field of Shen Zhen. He has devoted 813 of his works to Shen Zhen province. In order to praise his self-giving spirit, the Shen Zhen government built the Guan Shanyue Art Museum.
Guan Shanyue Art Museum is mainly doing research in Guan Shanyue. Meanwhile, it also has the functions of collecting, researching, educating and developing. To put the work of research in a leading position, to regard the collection as its spirit, to take the exhibitions as the way to promotion, and to make education as its final aim, is the philosophy of the Art Museum. The Guan Shanyue art museum regards the art of Guan Shanyue, Chinese art research of late 20th century, and contemporary art research as the academic orientation. The museum is dedicated to build the museum into a prestigious modern art museum with distinct features and a clear positioning academic profile.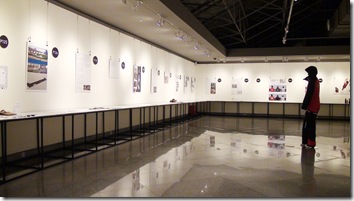 The Guan Shanyue Art Museum's collection includes about 1,800 pieces of artworks which are standardized by art history value and academic value. They are managed systematically according to academic orientation and research direction. Its collection focuses on the study of Guan Shanyue, 20th century Chinese art and the art characteristics of Lingnan School. Contemporary art focuses on design art, with emphasis on design ink painting collections which link both traditional and modern art, and other types of art collections as well. The organization structure of this museum consists of four parts, which are chief office department of research and collection, department of exhibition and department of promotion and department of planning.