Shenzhen Happy Valley, the first batch of national AAAAA tourism area, is a modern theme park which integrates participation, appreciation, recreation and interestingness, covering an area of 350,000 square meters. It began to open to the public in 1998 and it has grown into a large modern park with the most advanced facilities after years of development. Welcome to China  for Guangzhou Fair 2014, Cantontradefair.com provide Canton Fair hotels packages and tour guide in China and Indochina, welcome to book.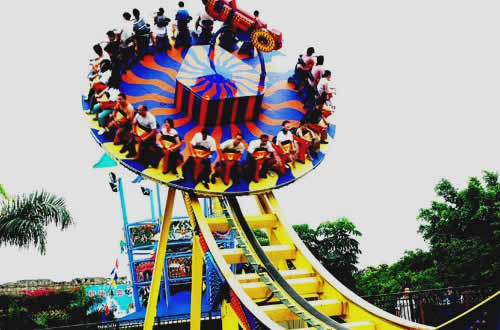 It offers a variety of breathtaking rides and is perfect for a fun family day out. It is comprised of a water and land park. It combines cultural themes with amusement facilities. The Space Shot, River Raft Ride in an Old Gold Mine, and Jump Frog will take your breath away while Banyan Tree Slides, Master Blaster, Wave Pool and Tidal River lead you on a happy adventure into the lost Mayan civilization of America. The park also features a 4-D cinema, the first of its kind in the whole of Asia.
The whole park is composed of nine areas with different themes, including Spanish Square, Cartoon City, Mt. Adventure, Gold Mine Town, Shangri-la Woods, Sunshine Beach, Typhoon Bay, Playa Maya Water Park and Happy Times. The park encompasses nearly 100 exciting games for adults and children. Every day in the park, there are excellent performances in different styles, such as magic, acrobatics and extreme sports.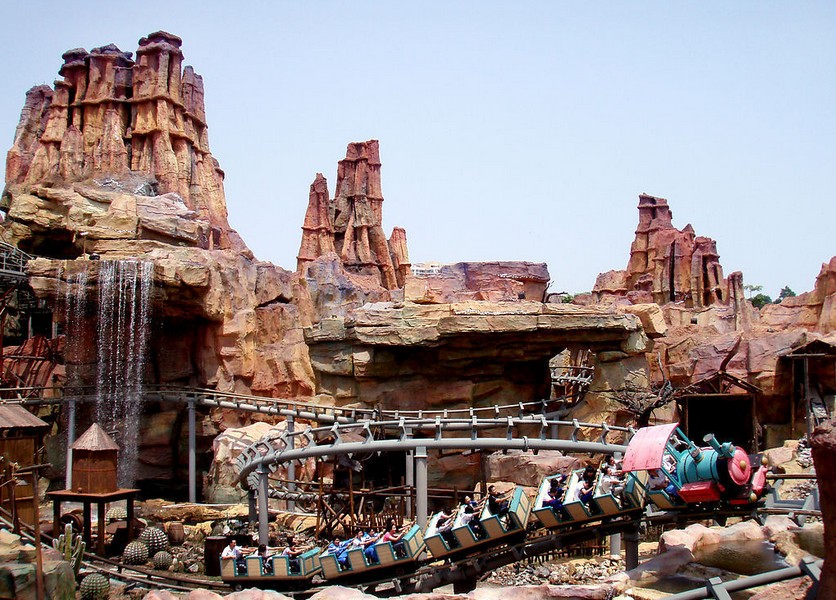 The most interesting place in the park is Playa Maya Water Park (which only opens from May 1st to Oct. 7th). Based on the mysterious Maya culture and depending the beauty of it watery scenery, it shows people a wonderful ancient world. Here, people can experience the long-past Mayan civilization and get an exciting sense of a primitive and desolate world. The buildings and statues here are all in Mayan architecture styles. In the daytime, people can enjoy the dense woods filled with great lizards, crocodiles and parrots. In the evening, the wild and ardent dancing performances of foreign tribes will warm up the atmosphere around the water.
Add: Shenzhen Happy Valley, Overseas Chinese Town (near Window of the World), Nanshan District, Shenzhen
地址:深圳南山区华侨城侨城西街18号,深圳欢乐谷
Tel: 0755 2694 9168
Price: 200 RMB (day pass); 60 RMB (night pass)
Opening hours: 09:30-21:00 (day pass); 18:30-21:00 (night pass)
Website: http://sz.happyvalley.cn
Getting there: take bus No. b603, b795 to Happy Valley bus stop (欢乐谷站)