Guangzhou Huadu Vanilla World is a cultivation base with the most lavender varieties throughout China. You can see different lavenders in different seasons here. February to April every year is the best time to enjoy the sight of lavenders: broad-leaved lavender, narrow-leaved lavender, tooth-leaved lavender, pinnate lavender, French lavender and Mexican lavender. Purple and aromatic, all these lavenders here are the most classic varieties. Maybe you can go to Huadu Vanilla World to enjoy the leisurely life when you come to guangzhou for Canton Fair 2013.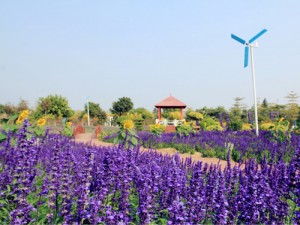 It plant eatable vanilla and flowers, covering an area of nearly 600 Chinese mu. With a total investment of RMB 80 million Yuan, it has been appraised as an agricultural, technological and ecological park project under reconstruction and development. The theme of Huashan Vanilla World targets the Kingdom of Vanilla, colorful park and take tourism, sightseeing and agricultural demonstration, so as to create an agricultural, technological and ecological tourism park which integrates entertainment, tourism, vacation and conference.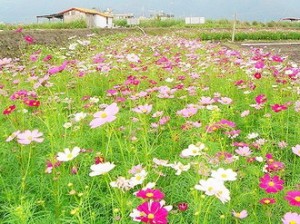 Huadu Vanilla World makes the best of lavenders. Cooks in the cafeteria make dishes with flowers and vanilla: healthy and delicious Crispy Chicken with Lavender; Assorted Cold Dishes with Flowers; Fried Egg with Fragrant Flowers; etc. Each dish is full of the fragrance of lavender. There is also a special DIY Experience Center where you can make delicious biscuits with lavender. Besides, you can also make soaps, candles, ceramic glasses and pendants full of fragrance all by yourself.