Grand World Scenic Park, located in Dongpu Town in the Tianhe district of Guangzhou, occupies an area of 480,000 square meters and gathers the likenesses of famous buildings, sculptures, wonders, and gardening arts from about 100 countries. Welcome to China  for Canton Fair 2014, Cantontradefair.com provide Canton Fair hotel packages and travel guide in China and Indochina, welcome to book.
The Grand World Scenic Park has gathered together the world's wonderful views of the nature, sculptures and architectures, horticulture, and national traditions and customs, entertainment performances, vividly reproducing the cultural and artistic highlights of the five continents. It is a large-scale comprehensive attraction that mixes together appreciation, stimulation and participation, its exclusive feature lying in the fact that real scenes are made real, thus much to its uniqueness and fascination.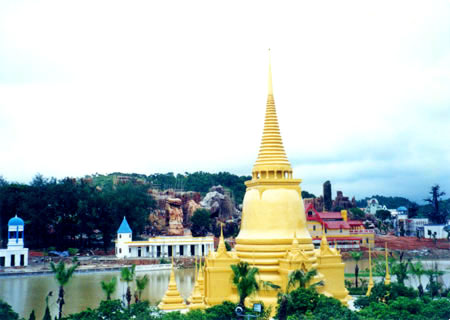 On entering the Grand World Scenic Park, you find yourself swept away from the noisy city and into exotic, foreign locals. You can visit everywhere from Thailand's Watery Region, the French Knot Garden, and the South American Temple of Quetzalcoatl to Holland's famous windmills or Indonesia's ten thousand year old Banyan tree. Along the way you can take in peculiar tropical desert plants, splendid physiognomies, the wonders of the world, and towns from all over, including residences, churches, and streets. You can drink in the beauties of the landscapes from all over the world but you don't have to go on a long journey.
When the night falls and lights are on, the curtain is lifted for the performance of Titanic, a new version, large-scale and panoramic dance drama. The superb dances, splendid costumes, the bold and unconstrained story, and the special effects of fireworks and rains altogether create an atmosphere full of arts, which shakes the visitors' soul and gives them aesthetic treatment. The drama boasts a strong lineup and a grand spectacle.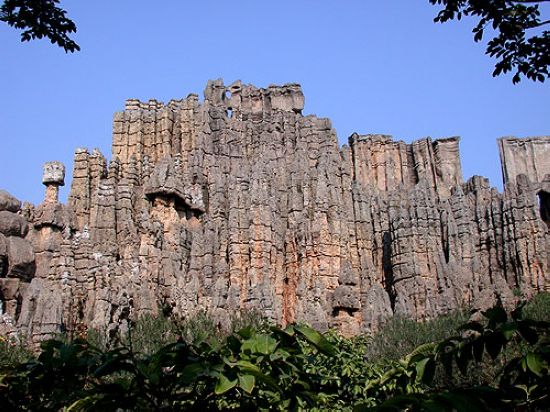 In the Grand World Scenic Park visitors can have a taste of snacks and delicacies with special country flavor all over the world. In addition, there are various handicrafts and souvenirs to be selected and purchased by tourists. 1: 1 beautiful scenes offer you a truer and bigger view of the world.